Best Hair Colors for 2021
If you've been eyeing a certain hair color for a while now – go for it. Whether it is brown, blonde or black, you can find a way to make it work for you. If you are no idea about your new hair color, this blog may help you! Let's start it!
1. Blonde Balayage
Blonde balayage hair is always fashionable. Blonde balayage has different colors to choose. The Unique color combination can make you fashionable and special. Worry about the embarrassment of meeting the same hair color? No need. You are easy to become the spot of crowds. Perfect color design always catches people's eyes.

2. Blonde Hair with Dark Roots
Blonde hair with dark roots is hot recently. It is preferred by people with dark roots hair or blonde lovers, especially for dyed hair. Blonde hair can make you look energetic, dark roots can make you look mature. The perfect combination of grace and mature. Always show your best situation.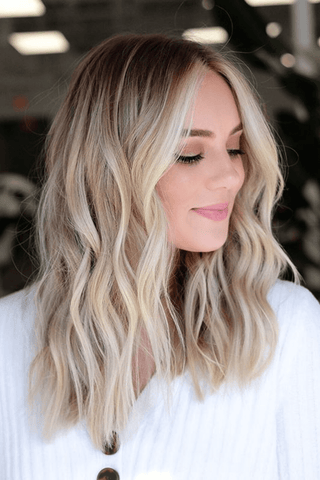 3. Chocolate and Caramel Balayage
It feels like falling in love in summer. Naturally show your allure as mature women. A perfect example inspired by your favorite desserts –the color melting creates a delicious color blend you can't look away.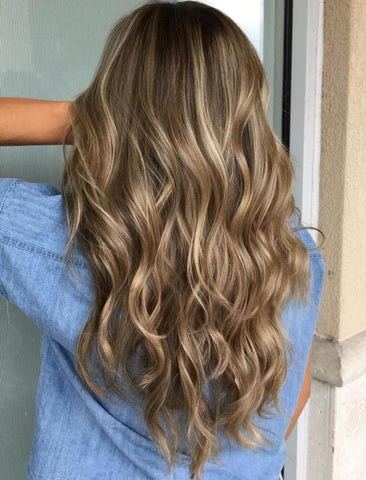 4. Blonde Hair
Both platinum blonde and white blonde will make skin looks white and suit western people very well. Rather than balayage, piano or ombre color, pure blonde color will blend well with your hair, and especially suitable for those who don't like colorful hair. No matter you are old or young, male or female, blonde color is easy to work for you.

5. Black Hair
Black hair is suitable for those who have black hair. Also, if you need to go for a meeting or interview, pure color will be a good choice. Black color makes people feel quiet and reliable.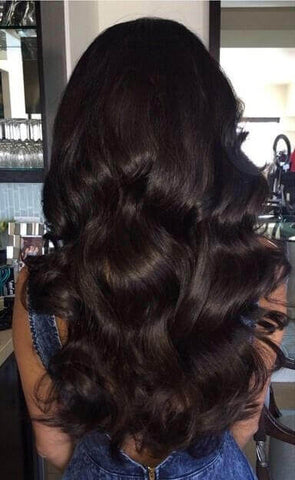 ---