Easyouth®
Virgin Injection Tape✨
Invisible, long-lasting & reusable
Easyouth Injection Tape differs from other Tape Ins in that it has one side of the Tape inserted into the hair, which looks more like hair growing out of the root.
Easyouth®
✨VIRGIN GENIUS WEFT
SEAMLESS, CAN BE CUT & MORE INVISIBLE
Easyouth Virgin Genius Hair Weft is the perfect piece of hair wefts, which can be cut, have no hair returns and can last over 6 months.
Easyouth®
✨Hair TOPPER
The easiest and quickest way to get rid of embarrassment.
Easyouth Hair Topper Upgrade 150% Density, Natural and Full, Mono Base Breathable and Comfortable, Clips Fixed Solid and Safe.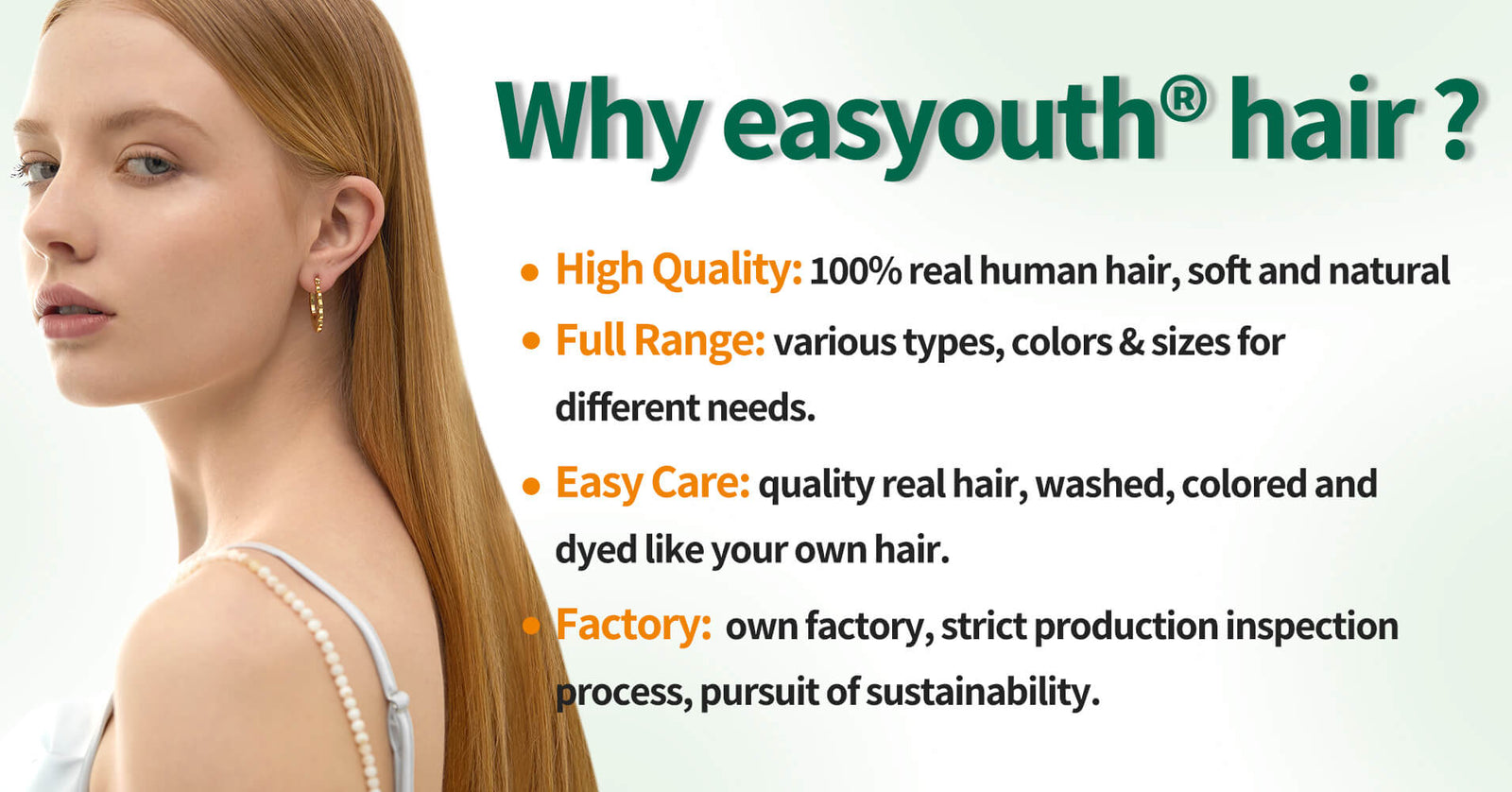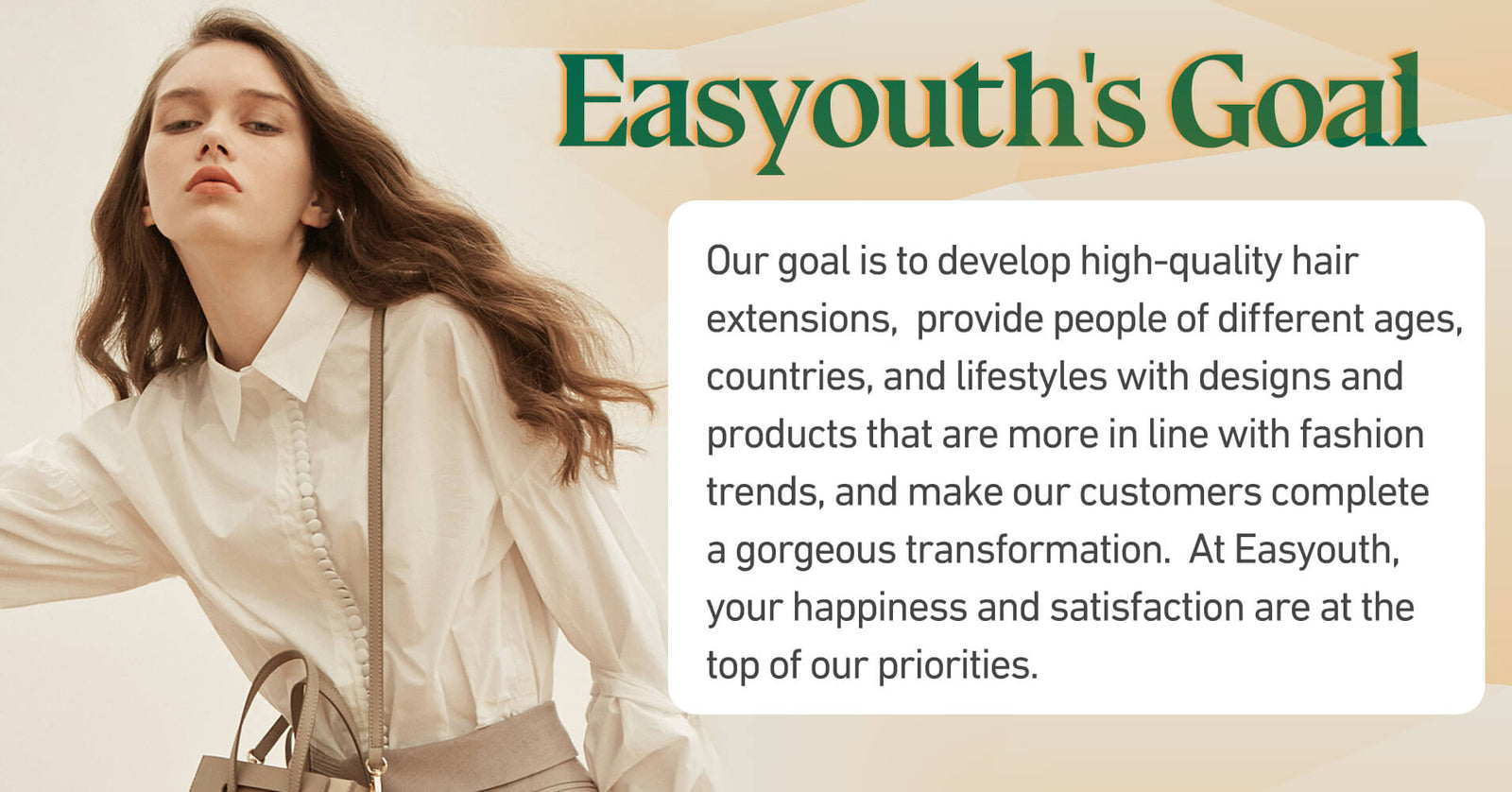 ★★★★★

LOVE that this hair blends in so well with my natural hair. It even has a nice beach wave to it, which allows me to wear it down and natural without any heat applied! I will definitely continue purchasing.

Leah H.
★★★★★

This is by FAR my favorite topper I've owned. It's thick, covers the entire top of my head without having to make sure I cover gaps. My hair is naturally black, people think this is my real hair only bleached. This topper is worth every penny spent!!! I will be buying more in the future.

Diana S.

Los Angeles, CA
★★★★★

Great product! I am pleased once again. I am a returning customer and I have to say I am not disappointed. Great quality. Beautiful and soft.

Shannon C.
★★★★★

My first time using tape in's and ill never go back! I love the color and the super silky feel. They look great and give me more styling options. I'm not a fan of letting my hair air dry, buts it's worth the extra time.

Bethany R.
★★★★★

I colored my 26" weft to blend perfectly with my hair! I love them

Stephanie A.