Why Do You Choose Hand-Tied Hair Weft
People are facing lots of pressure in modern life. So the business of hair extensions becomes more and more popular. With the updating of people's life quality, people are seeking more high-end hair extensions. Then hand-tied hair weft occurs.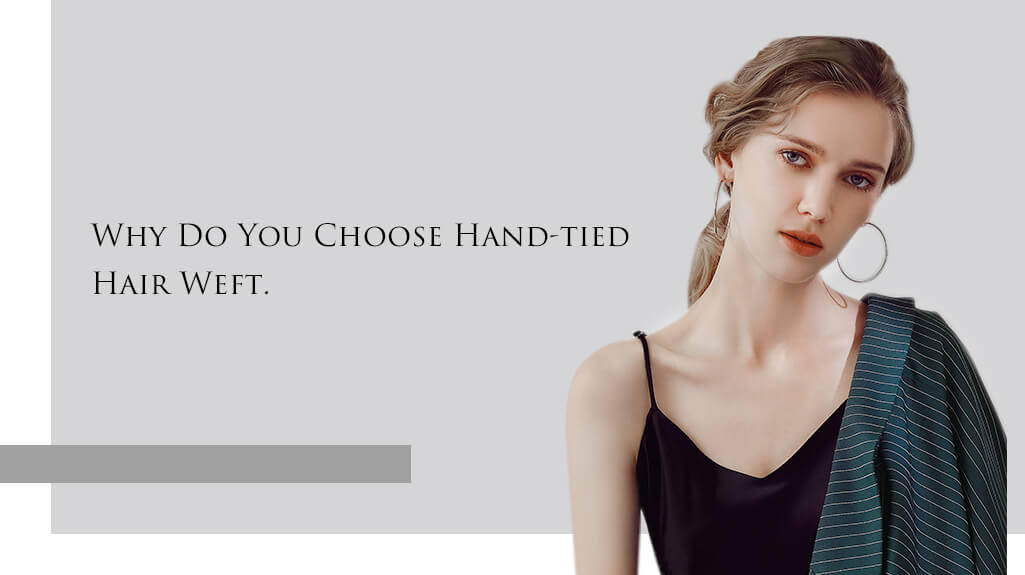 What's Hand-tied Hair Weft?
Hand-tied hair weft is made of high quality virgin hair. It is crafted by trained staff and uses unique technology to sew in carefully. They are sewn together by hand, so it can not be cut. Different from traditional hair weft bundles, hand-tied hair weft is thin and designed to lay flat to your scalp. It is more invisible and natural. 
Advantages of Hand-tied Hair Weft
1.Hand-tied weft is hand made hair weft. It is much thinner and closer to your natural scalp. Give you an appearance of natural look.
2.They are designed as small pieces. So it is economic and convenient. You can add your volume as you want. If the weft is wider than you need, just fold it. It is more invisible and lighter, easy to apply at home.
3.High quality virgin hair. Healthy ends and unprocessed hair extensions. No harm to your natural hair, no worry about allergy. 90% of cuticles are reserved. It can last for a long time and the strands are strong.
Habit Extension Method
Hair weft is easy to apply. It can be applied by glue, clip, micro link and sew in. Recently, there is a new method to apply it, which called habit extensions method. The habit extension method is the most comfortable and versatile extension method. The wefts are applied solely by using silicone lined beads and string, making it the healthiest extension method for your hair.
They are no need for heat, glue or adhesive. Using a track of beads and string to apply to your hair and then the wefts are sewn to that string.
Previous Highlights:
---
64 comments
---
---