Which Hair Extensions are Best for Me
There are many types of hair extensions on the market for you to choose. Are you hesitated and have no idea about which hair extensions to buy? Then, this blog will help you.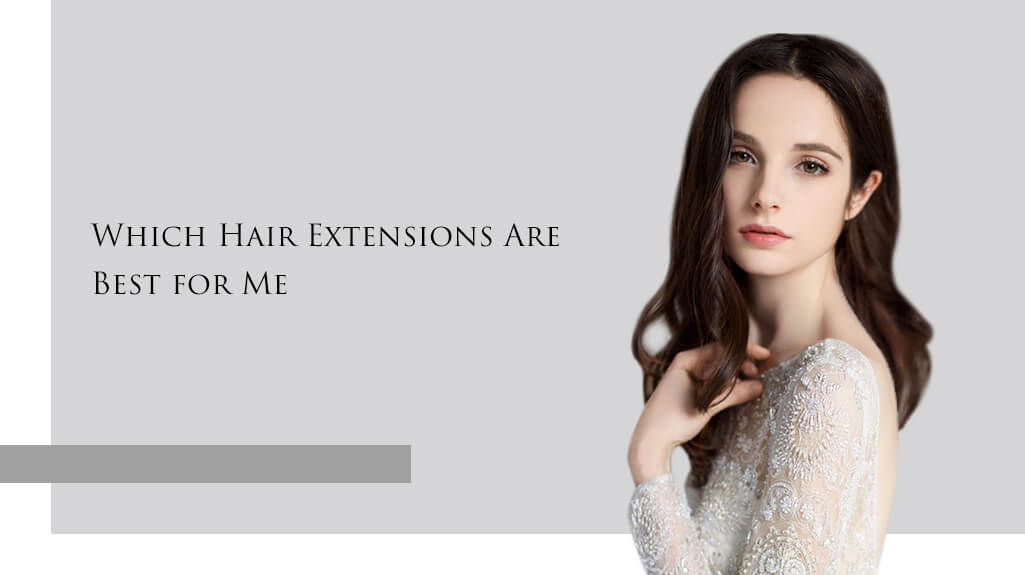 Using Hair Extensions for Volume
While hair extensions are mostly known to instantly extend your strands, they can also be worn to make your hair more voluminous. It depends on the volume you want. If you want large volume, clip in hair extensions are usually the first choice. Since 1-2 packs are usually enough for most people. They're very easy to apply and remove, even if you decide to go the DIY route. You only need half an hour of additional time to have bulkier and livelier hair. Different pieces can be added freely. It's also a great option for beginners since you don't need much knowledge, time, and effort to get the job done.
Also, hair weft bundles are also a good choice. One piece hair weft bundle can be applied by tapes, clips, sew in or micro link. It is easy to DIY at home, you can install it as you like. Our hair wefts are 100 gram per pack. Usually 1-2 packs are enough. But if you need large volume, 3-4 packs are recommended.
Ponytails are made specifically for ponytail hairstyles. It's a variant of the clip-in extensions that are perfect for clipping onto your own hair's ponytail. While the classic pony is a go-to hairstyle for many people, more volume would mean more suitable to your ponytail hairdo.
And do not forget-tape in hair extensions. Tape ins are popular among hair extensions lovers. They are much lighter and cheaper than clip in hair extensions. Our remy tape ins are 50 gram per pack, 150 gram is recommended for a full head.  A thin strip of your hair is sandwiched in between two pieces of tape-in extensions and laid flat against your head and as close to the roots as possible. Because tape-ins use adhesives, you can easily cut longer pieces to make them into shorter pieces, depending on where you want to apply them. This gives you enough flexibility when adding volume to your hair. They're also much easier to hide since the tapes themselves lie flat on your scalp.
Beginners for Hair Extensions
Different hair extensions have different means to apply. If you are beginners of hair extensions, prebonded hair extensions and micro loop hair extensions may not suitable for you. Clip in hair extensions are absolutely the best choice for beginners. It don't need professional skills or tools. Just a few time to apply by using clips. It don't need go to salon, you can do it at home. It is easy to apply and remove, no need for extra tools. Clip ins usually have a long lifespan and not easy to break. 
Tape in hair is also a good choice for beginners. Since it is installed by invisible tapes, it is easy to install. But you need tape-remover when you remove it to protect your hair. If you are afraid about removing it yourself, you can go to salons to remove tape ins.
Previous Highlights:
---