Quality Virgin Clip Hair, The Lifetime is At Least Half A Year.
Hair Type:

Virgin Clip Hair Extensions
Length: 14-20"
Color: #1 Jet Black
Weight: 50 Grams/ Pack
Set Details:
Hair Life: About 6-12 months (Depending on Care and Usage)
Texture: Silky Straight. Hair can be styled, cut, colored, highlighted, treated just like your own hair. Can Not Be Bleached
Notice: As High Quality Hair Extensions, Virgin Hair is Semi-finished Products. It Usually Needs About 20-30 Days to Finish.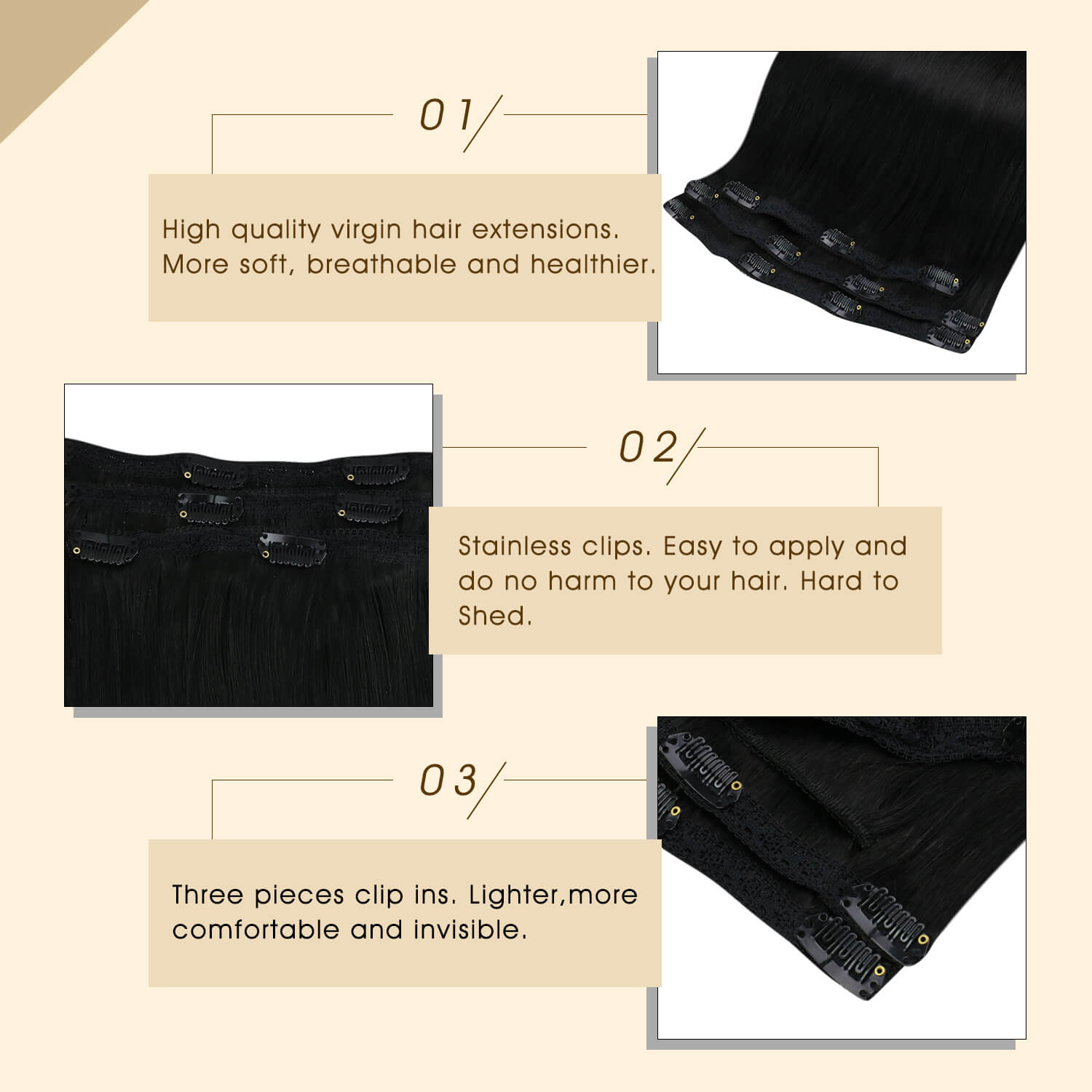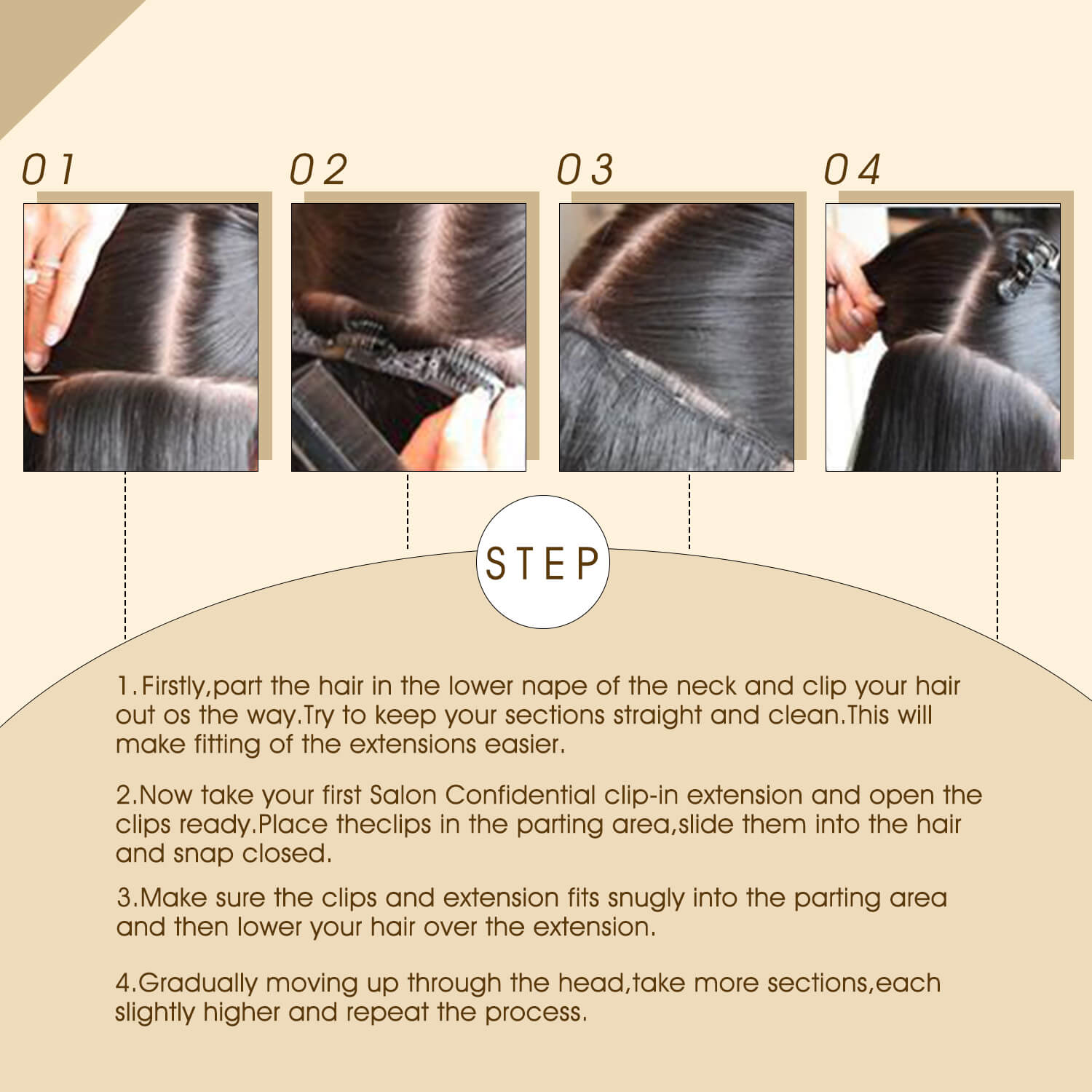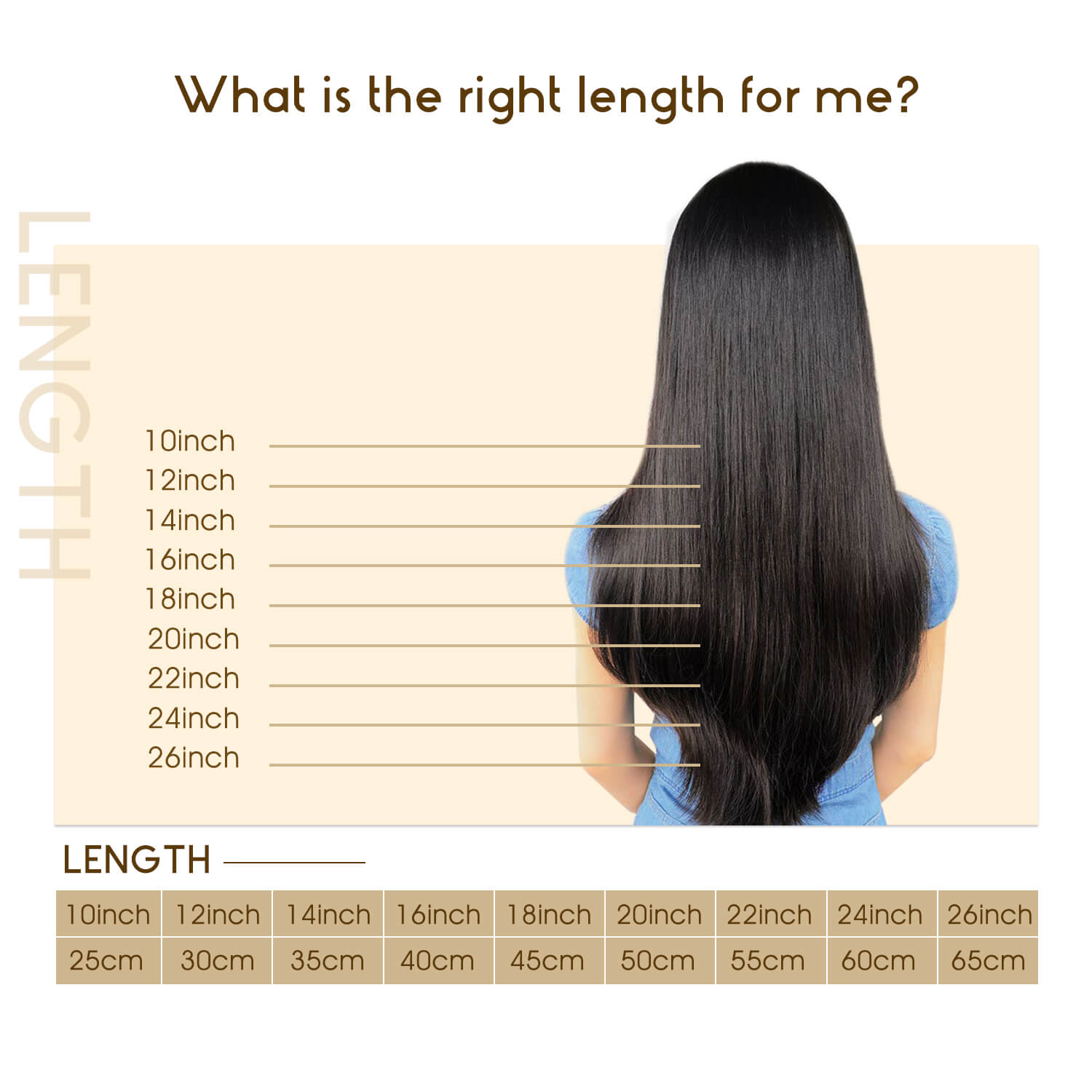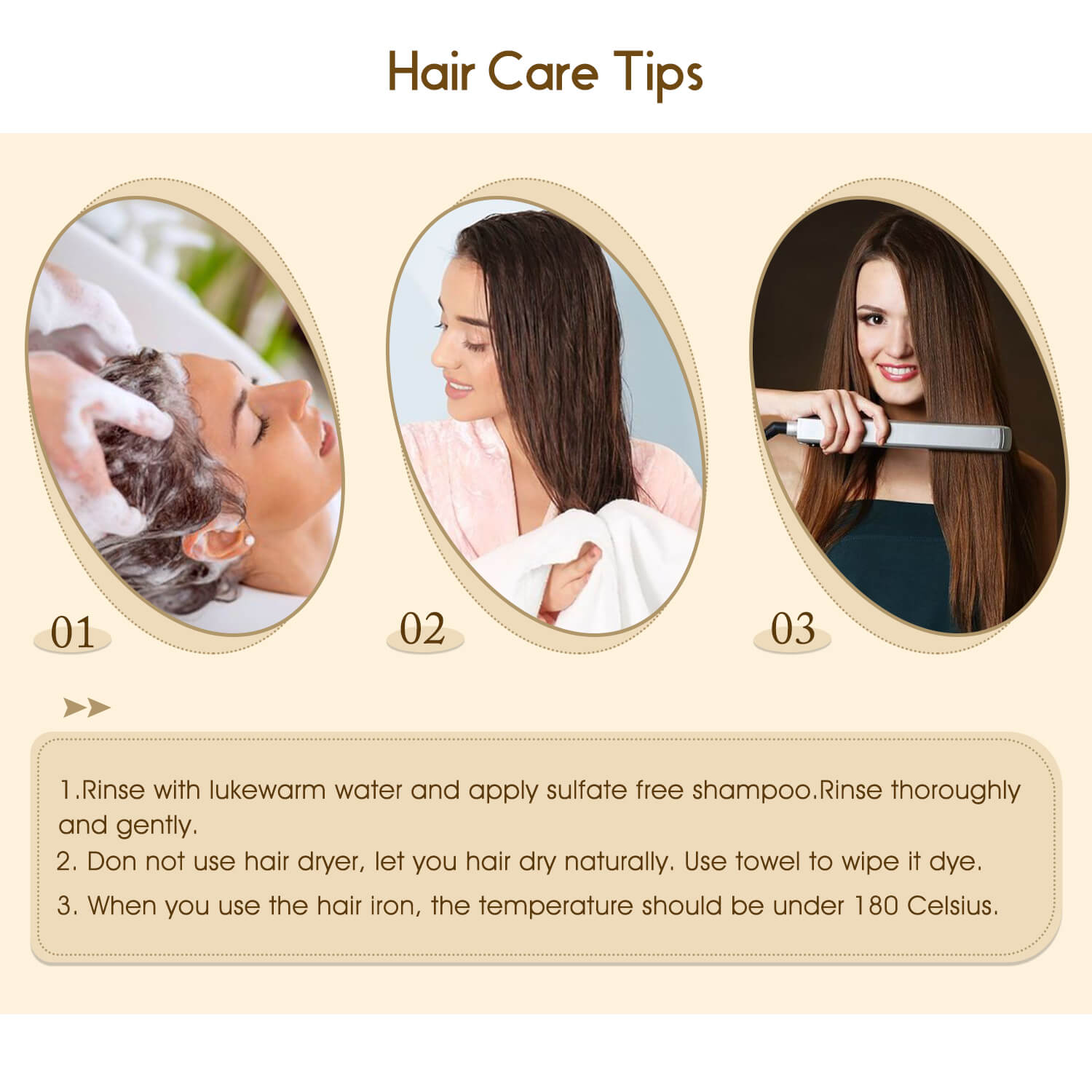 About Coloring
: The Hair Can be Colored. As a General Rule it is Easier to Darken The Hair Than to Lighten the hair. But Always Test a Small Sample First.
About Wash
: Gently Wash Your Hair Extensions in Lukewarm Water, Apply a Little Bit of Sulfate-free Shampoo, Rinse Out the Shampoo and Apply Hydrating Conditioner. Rinse Thoroughly.
About Comb
: Before and After Use Remember to Brush Your Hair Extensions Kindly With a Soft Bristle Brush; Make Sure All Knots And Tangles Are Gone! Never Comb Through Your Hair Extensions While They Are Wet and Only Use Hot Tools When They Are Dry
Care the Hair When Sleep
: Always Keep in Mind, Never Sleep With a Wet Hair. Before Sleep, Make Sure Your Hair is Dry and Tie Your Hair Back. It is Always Best to Make a Loose Braid or Ponytail When Sleep.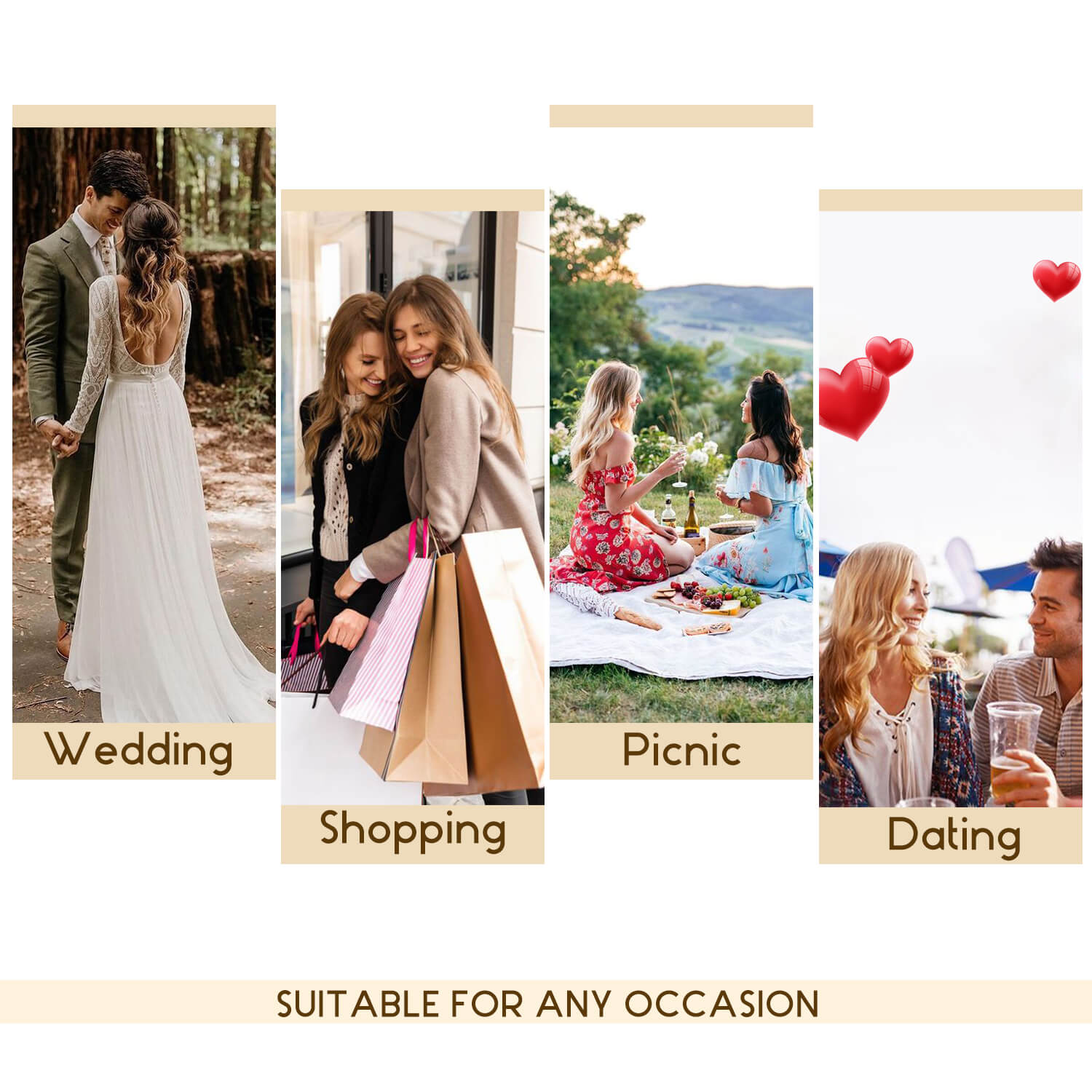 Q&A
Q: Does the Hair Look Exactly Like the Picture?
A: We can not guarantee it is 100% same with the picture, be aware of the color different. As different Monitor will show the color differently.
At the same time, different people has different expectation of the hair, it is hard to satisfy every one.
Q: Can I Dye the Hair?
A: Yes, the hair can be dyed as it is human hair. But there is a general rule that hair can be dyed from lighter color to darker color.
And we suggest you to ask the professional hair stylist to dye for you, Always try a small strand of hair when you dye it.

Q: How Long Does My Own Hair Need To Be to Use Hair Extensions?
A: Different people have differing opinions but as a general rule we find as long as you have shoulder length hair or slightly short hair you should be okay.

Q: How Long Do the Extensions Last?
A: General Speaking the hair extensions can last for 3 to 6 months. And your personal care also matters the life of the extensions.
In a word, the more you look after them the longer they will last.

Q: Can They Be Straightened, Curled or Tongued?
A: Yes, you can straighten and curl the hair as you like. But please be noted that the temperature should under 300 Fahrenheit.